About Us
Yes! We have polka dots on our front door!!~
Located in the heart of downtown Osoyoos, The Polka Dot Door Floral Design Boutique is a family operated business that has been serving the South Okanagan for over 25 years. We proudly support community service groups, sports, schools and fundraisers ~ every dollar we make ensures a local donation back into the heart of our Osoyoos community.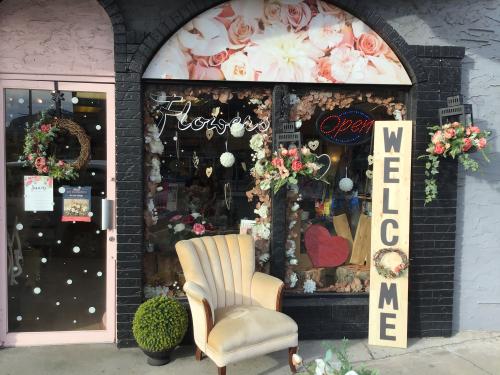 We're not an old fashioned flowershop ~ our florals are contemporary designs, using a wide variety of fresh florals and boho chic dried florals.
See our current up-to-date cooler designs on Instagram: osoyoosflowers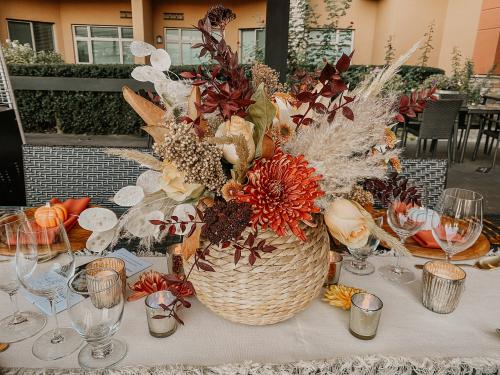 We LOVE our brides !!~
From elopements to weddings of 500 guests or more; from rooftops to mountainside...from vineyard to beachfront...wineries to campgrounds, we customize bouquets for each bride.
We are proud to be the preferred vendor at many wineries, restaurants and resorts ~ we welcome weddings & events across the Okanagan Valley.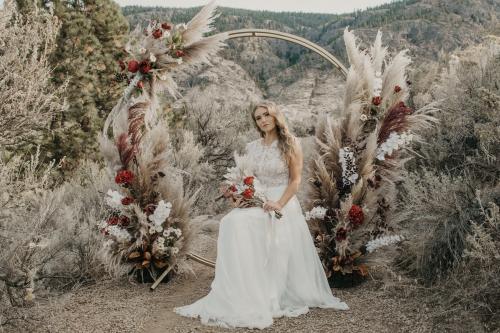 Did you know my work bubble is the same as my home bubble??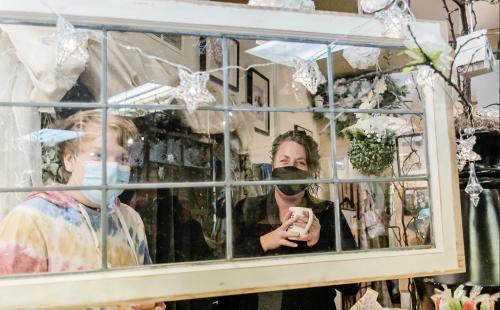 We've found some creative ways to stay safe during the pandemic !!~ Come visit us, smell the flowers & see how we've used upcycling to decorate the flowershop.